As a supporter of academic achievement, H.O.P.E. offers a free after-school tutoring program that features K.E.Y. club mentors and volunteer teachers. They dedicate their time and talents to enrich the lives of at-risk children, helping them to achieve their academic potential.  H.O.P.E. believes that education is the key that unlocks the past to ensure a brighter future, and seeks to build confidence through social interaction and positive role models.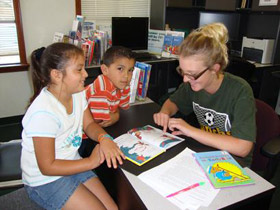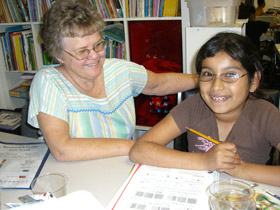 A tribute to our volunteer teachers!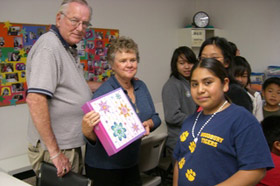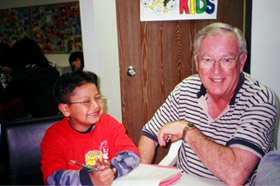 Bill & Jan Tackett have been the light of education for the children of the Homework Club at H.O.P.E. The K.E.Y. Club volunteers act as tutors while Jan & Bill oversee and facilitate the after-school learning process. The children have the benefit of the many years of experience from Jan & Bill.
Making a difference in the life of a child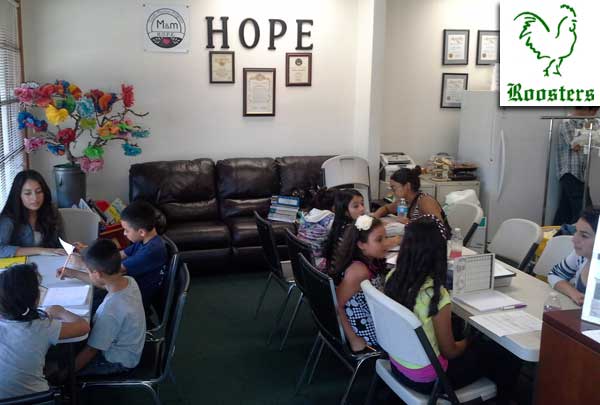 The Roosters Foundation of Orange County for our latest education grant donation totaling $7,750!