Helping Others Prepare for Eternity has been an advocate of healthy families and a better quality of life since its establishment in 1997 by founder Gayle Knight. H.O.P.E. was incorporated on October 22, 1997 as a 501(c)3 non-profit organization, with the mission of providing a myriad of services to abandoned or abused women and children from disadvantaged families. In its little niche on the corner of Historic Main St. and Acacia Parkway, H.O.P.E. has become a safe place for women and children to look beyond their boundaries for "a hope and a future". Since moving to this corner the organization serves over 300 families each month.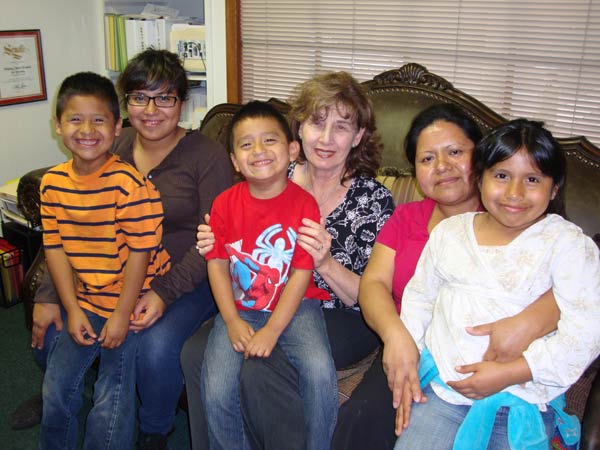 Prior to the formation of this corporation, Gayle Knight, founder and CEO of H.O.P.E., made it her personal mission to help at-risk women and children. In 1991 Gayle began helping families in Buena Clinton (a neighborhood in Garden Grove which houses 4,000 families within a four city block area. She had a mobile operation going from the trunk of her car serving the women with food, clothing and rental assistance. She also organized outings and activities for the women and children. Domestic violence was the profile for the first three women, who were assisted with rental help as they transitioned from shelter life to the "bridge of hope."
Gayle felt drawn to help many of these women even though they held gainful employment they lacked many basic necessities. Her mission was to see despair turn into hope on their faces. She would visit the neighborhood and meet women with tiny babies who had been abandoned by their spouses with no money or means of support for diapers, formula or food. She realized many of them had no where to turn for help.
She met many women living in fear of their abusers, children growing up in broken or violent homes, children living in risky environments and parents lacking the knowledge of how to help them.Gayle knew this was her calling she knew she had to help.
In 1997 Gayle Knight maintained a successful career in title insurance marketing, while also working as the founder and Chief Executive Officer of this new non-profit organization – Helping Others Prepare for Eternity – better known as H.O.P.E. As the organization grew, the board of directors voted and established a dba for the M&M Youth Mentor Program, which was a program of H.O.P.E. Today, H.O.P.E. collaborates with Drug and Alcohol prevention programs, social workers, abuse prevention centers, school districts, and hospitals to provide a comprehensive family support program.