Interview and article by Judy Combs
Executive Coaches of Orange County Newsletter
The dictionary defines success as the accomplishment of an aim or purpose – usually through a favorable outcome. Passion is defined as an intense desire or enthusiasm for something, fervency, and spiritedness. Mix the two and you have Gayle Knight, the founder and Executive Director of H.O.P.E. (Helping Others Prepare for Eternity) Gayle feels the organization fulfilled a God-given passion to provide services to at risk women and children.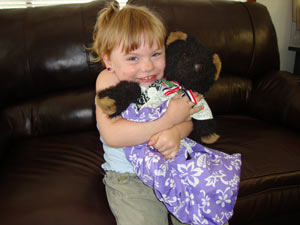 A couple of years ago Gayle realized she needed a "coach" to assist her in some planning steps and she met Jerry Margolin, an ECofOC member and coach. They meet on a regular basis and at one of their meetings, he mentioned to her the Orangewood Capacity Building Grant. Without Jerry's encouragement, they may not have applied as it was one week before the grant deadline! Gayle and some of her staff went to work on writing for this grant. Sixteen non-profits applied to receive the grant and H.O.P.E. was one of four that received the $31,832.00. These monies will be used for capacity building. Capacity building includes such things as board governance, strategic planning, client services software, and work force development. With this grant, even more of Gayle's original passion can be realized. She will be able to spend more time ensuring the success of many women and children and creating a safer environment for those that seek H.O.P.E.'s services. Orange County is fortunate to have an agency meeting the needs of abandoned and at-risk women and children and the county is even more fortunate to have such a dedicated woman in Gayle Knight.
Success indeed – where encouragement and passion can come together to make a non-profit reach and learn new ways of doing an effective job helping those H.O.P.E. serves.